Rounded Corners: Back In Style?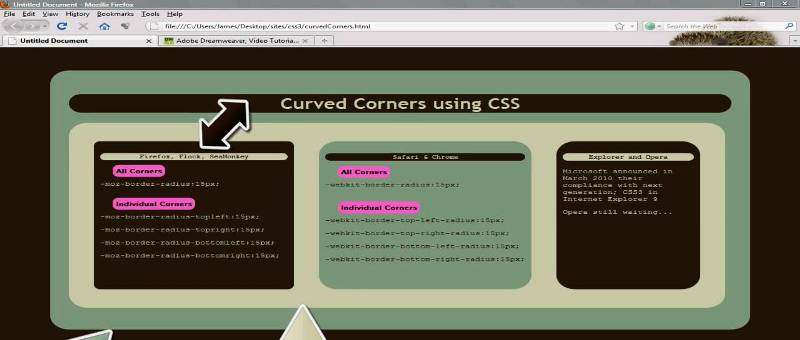 Where have all the rounded corners gone? There was a time when web and app development professionals did not shy away from designing user interface elements that featured rounded corners. Operating systems, applications, websites and even online forms made good use of rounded and bubbly buttons, but this style has been largely abandoned in the Material Design and Windows Metro era.
The flat look of Material Design has become too strict and angular for its own good. UX designers are starting to incorporate rounded corners into their projects, and we are not talking about retro styling. Spotify and Turbo Tax are two big names that have chosen to make rounded corners part of their modern interface design.
In welcoming rounded corners back to UX design, a few good practices should be kept in mind:
Rounded corners look better on smaller and dynamic elements such as buttons. Too much rounded styling can make a project look like an old MP3 sharing program from the early part of the century.
Rounded buttons are perfect for call-to-action situations. The idea is to make something happen when they are clicked or tapped.
In some cases, rounded buttons can be a poor choice; they should not be used as drop-down elements or as nesting choices. The same can be said about tags or filtering options because chevrons and arrows pointing down have cornered the market, so to speak, in this regard.
The softer and friendlier look of rounded elements should always be considered. What this means for designers is that error messages or warnings, for example, will be less effective with rounded elements.
There is a good chance that we will be seeing more rounded corner elements in the near future of UX design. Google seems to be moving in this direction with its latest version of the Chrome browser, and Microsoft is starting to soften the look of the Xbox user interface.
After years of squared and flat Material Design and the linear Windows Metro style, UX design could certainly use rounded corners to make things easier on the eyes. For more information click here https://www.designyourway.net/blog/user-interface-design/make-sense-of-rounded-corners-on-buttons/.
Rounded Corners
Website