API Accesses Communal Data of Website and Application Users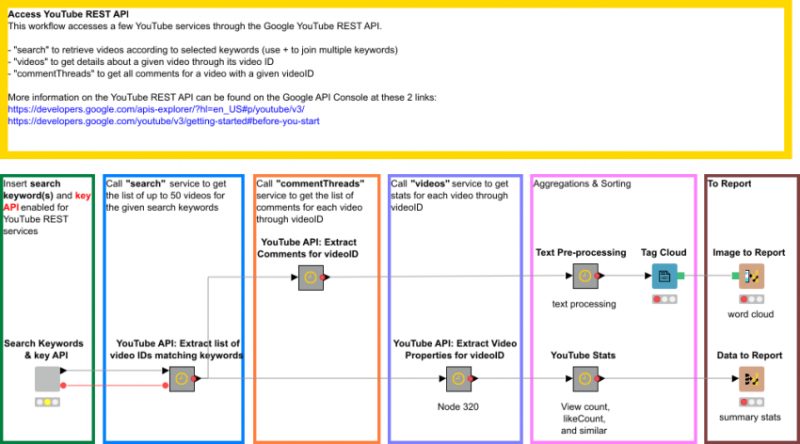 Various websites and applications retain personal databases that actively figure into their intended services for their audiences. When an informational website is searched by viewers for persistently updated data about a subject, it usually uses algorithms to reach into its database and dynamically generate reports displaying that data in an easily interpreted format. Complex programs such as online video games routinely fill out and update their databases with users' personal data and a nearly endless range of statistical data pertaining to their users' activities and preferences.
While much of this data is obviously kept from the public and kept secure so that hackers do not access it, various programs allow certain swaths of their collected data to be read by their communities of users even though this data is not readily displayed to everyone within the actual program or service itself. This is made possible if the company running the program has structured an aspect of it that is referred to as its Application Programming Interface so that external parties may use their own utilities to look into and parse its share of the data without fearing any violation of the program's stated terms of service. For example, websites dedicated to a particular video game may rely on the game's official API to provide data about how many of the game's players have used a certain feature that is technically available to all of its players but is entirely optional to use otherwise.
A website named topofthespots.com is an example of a site that operates around the API willfully provided by a mainstream service without having any affiliation with the service otherwise. Specifically, the site uses the API of the popular music streaming service Spotify to obtain up-to-date data about how many times certain songs have been played by its own user base in the service's history. The site presents a simple "game" that pulls up any two songs in Spotify's database, retrieves their total play counts from the API, and asks users to guess which of the two songs had been played more times throughout Spotify's history. For more information click here http://www.topofthespots.com.
API Accesses
Web Design