A Checkout Page Should Build Trust With the Paying Customer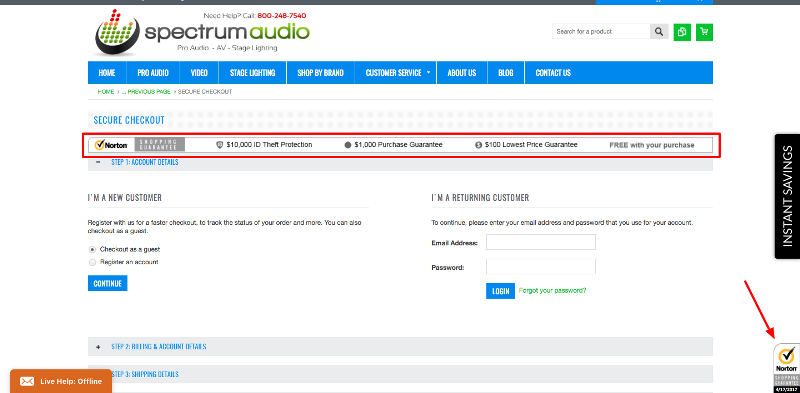 Ecommerce is growing at a fast rate. If a company's site does not currently allow customers to make payments or place orders online, then it could be losing a lot of business. Today's consumers want to be able to order stuff at any time, from anywhere and on any device. A solid eCommerce platform makes this happen.
A good eCommerce platform needs to have an ideal user experience and interface. People expect to see certain things, especially during the checkout process. If they do not see these things, then they might wonder if the site is legitimate or if they just got scammed. One site developer recently updated their checkout screens and wanted some feedback from experienced coders for eCommerce platforms.
One person who reviewed the site and gave feedback noted that it is not a good idea to have a form that allows a person to submit a payment without having a summary of the payment amount. The summary of the payment amount should include the product or service price, sales tax and shipping costs. The developer accepted this advice and planned to update the checkout platform in order to include a payment amount summary page before the payment could be placed.
Another person who took a look at the test site did not like the mockup of the credit card. The reviewer pointed out that developers had tried this in the past, and consumers did not trust it. Those consumers felt like the site may have been trying to make illegal copies of their credit cards. They were worried about being scammed. People did not find it to be trustworthy. People doing a transaction in a public space might not want an image of their credit card floating around for anyone to see.
A reviewer of the payment acceptance page also noted that the numbers of the credit card should not be displayed on the summary page. The numbers should be changed to asterisks or pound signs on the checkout. This provides a better sense of privacy. All reviewers encouraged the developer to thoroughly test all the elements. For more information click here https://mm263.space/case-study-checkout/.
Ecommerce
Checkout Page