2019 Website Design Is Moving Beyond the Traditional Grid Layout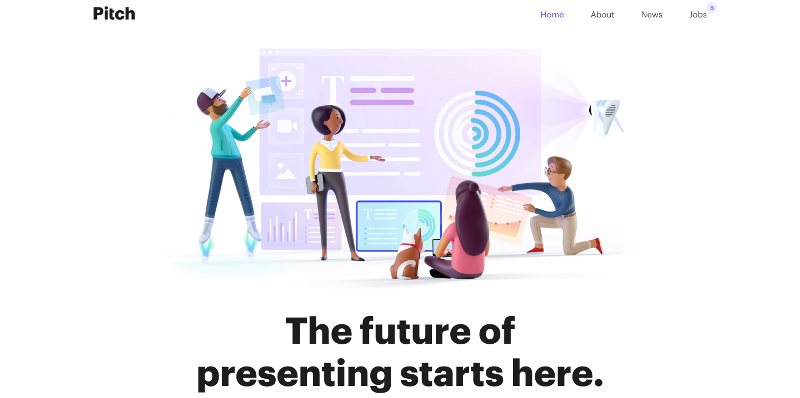 Web design conventions have undergone radical shifts in various ways over the course of the past decade. This has been especially noticeable over the most recent five years, over which website launches and redesigns have noticeably gravitated toward less traditional methods of content presentation. When one looks at a contemporary website, it is rather probable that it will deliberately avoid adhering to an orderly and rigid structure even though many viewers who may have been accustomed to web design standards from many years ago might still find that preferable. In fact, a growing number of websites feel inclined to break away from arranging the layout structure of their contents and aesthetics in a grid-like manner.
To some extent, this trend can be characterized as websites seeking to stand out against competitors by coming across more as digital "brochures" with interactive elements than as traditional online information repositories. Front-end web designers are likely to feel out of their element when trying to adhere to the most recent web design trends even if they had studied web design as recently as five years ago because their jobs are essentially now requiring them to develop brochure design sense. In order to stay competitive, web designers will have to study various online resources to see what kinds of color schemes, typographic forms, and other stylistic elements fit best for websites that bring together imagery and text content in ways that might have been labeled "unprofessional" a decade ago.
A related trend has been the steady obsoleting of stand-alone media files that have to be individually loaded by websites and the rise of vector-based graphics that are defined within the websites' source code and run natively in visitors' browsers. Web designers ought to study SVG and how CSS files can be used to create visually impressive and dynamically functioning SVG effects because they are popular for expressing graphics that do not lose any visual clarity when magnified within viewers' browser programs. A large part of why it is preferable for websites to use SVG-driven aesthetics is that viewers' browsers load these visuals very quickly. For more information click here https://www.reddit.com/r/web_design/comments/ahvqo8/im_stuck_in_2014/.
Web Design